So, you decided to sell your home? That's great. But before you even begin to put your home in the market, you must prepare for this one important thing – HOME APPRAISAL.

Why do you need to know this? Your final home appraisal is key to knowing what your house is worth. Maximizing your home appraisal value can mean more $$$ on a sale or more savings during refinancing. Take a look at the complete process of home appraisal and how to increase your home appraisal value for top $$$ possible!
Factor To Impact Your Home Value
Size

What's your home total number of square feet? How many bedrooms and bathrooms? What is the lot size? Larger homes and lot sizes are appraised for higher values


Overall Condition

What's the condition of the roof, tiles, kitchen etc? Homes that need significant improvement are appraised for a lower value.


Location

Everyone knows that location matters, especially to your home appraiser. Houses located in more covetable neighborhoods gain higher appraisal. Also, home's proximity to good schools, public transportation, restaurants or neighborhoods with low crime rates and lots of economic opportunities affects your appraisal value.


Exterior

The condition of the exterior of your home will be assessed by the appraisers too. The quality of the sidings, wall paint, the materials of your home, foundation, and even landscaping will impact your appraisal value.


Interior

A room-to-room assessment will be conducted inside your home to check the materials and conditions ofyour fixtures, flooring, windows, appliances, and plumbing. It includes anything that you'll not bring with you during your move.


Added Features

Special amenities including extra garage space, great view or patio will also boost your home's value.


Home Upgrades
Appraisers pay attention as well to the cost of home improvements invested in certain areas of the house. Upgrades to kitchen and bathroom have a positive effect on your home's value. While damages or even a broken faucet will negatively impact your appraisal estimate.

To find out what your home is worth, check here.

How To Increase Your Home Appraisal Value
Check your home's basic necessities

Begin with your home's essentials are covered. The roof should be in good condition. Make sure that plumbing and electrical systems are checked. It is a Big No-No to have a leaky faucet or running toilet during the appraisal. It is easy for you to justify your selling price if the home is properly maintained.


Boost your home's curb appeal

Stage your home as if it is a "dream home." Keep your front yard neat and free of clutter as it will be the first area of your home that appraiser will notice. Painting your front door, installing flower boxes and landscaping adds to the overall appearance of your home.


Hello, deep cleaning!

It might sound like a no-brainer but cleaning for an appraisal is really important that it demands to repeat. You will never have the second chance at the first impression so do anything to make the appraiser's time at your home as pleasant as possible.


Document Your Upgrades

You may have done a couple of major home improvements and renovations before. Don't let it go unnoticed. Highlights all structural upgrades to electrical systems, water, heating and cooling systems – which are more difficult to notice, but can effectively bolster an appraisal. Present few documentation including before-and-after photos and records of how much money you have spent on it.


Focus on what adds the most value

Upgrading does not always add to a higher appraisal so, if you're going to do them, do the ones they offer the best ROI. Home buyers typically favor kitchen and bathroom that's why it is good to invest if you're doing minor renovations. Wood floors, landscaping, and a confined garage are also on many homebuyer's wishlists.


Prepare your own comparables.

Most appraisers rely on the comparables or know in the real estate industry as "comps." Comparable homes in your neighborhood give appraisers an idea on of your home value. Prepare your appraiser two to three solid and well-priced comparable homes to ensure that she is looking at the price information from properties that really are same as yours. In some cases, comps are not necessarily used by the appraiser in their final evaluation, but of course, it doesn't hurt to give a shot.

Note: Your agent can help your appraiser by providing them with comparables that justify the sale price, too.


Prepare in advance for your home appraisal

Don't stress yourself when preparing your home for the appraisal. Making improvements ahead will help you address issues or errors that arise during the process. If you prepare early and properly, you'll l have a better chance of getting favorable results – a high appraisal value. After all, you want the most $$$ for your home, right?


Involve your agent

Your agent is highly familiar with how the appraisal process is regulated in your area. They can give significant advice to prepare you before and during appraisal and make sure you get the top dollar from the sale of your home.


ABOUT THE HAPPY HOME SELLERS

I'm Michael L'Heureux, REALTOR® with Keller Williams Realty. Part of my personalized service includes customizing a home selling program specifically to meet your needs.

Your financial desires, your target moving date, and other personal factors are all taken into account when pricing and marketing your home.

I'd like to offer you the opportunity to meet and discuss the sale of your home and provide you with a free market analysis and show you the benefits of using our marketing plans.

Not all agents are the same. Find out how my use of today's technology and good old fashion service can truly make a difference. If you decide that the process of selling your own home simply requires too much time and effort, please permit me the opportunity to speak with you personally.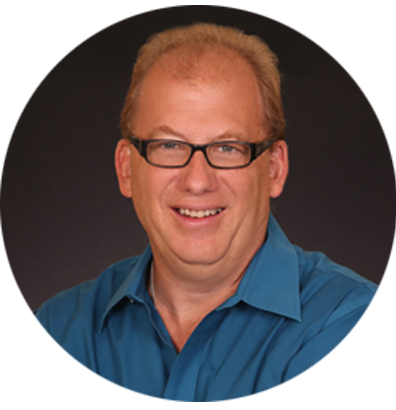 Michael L'Heureux
ME and NH Realtor
Email:
mlheureux@kw.com
Phone:
207-553-1322
What's my home worth?