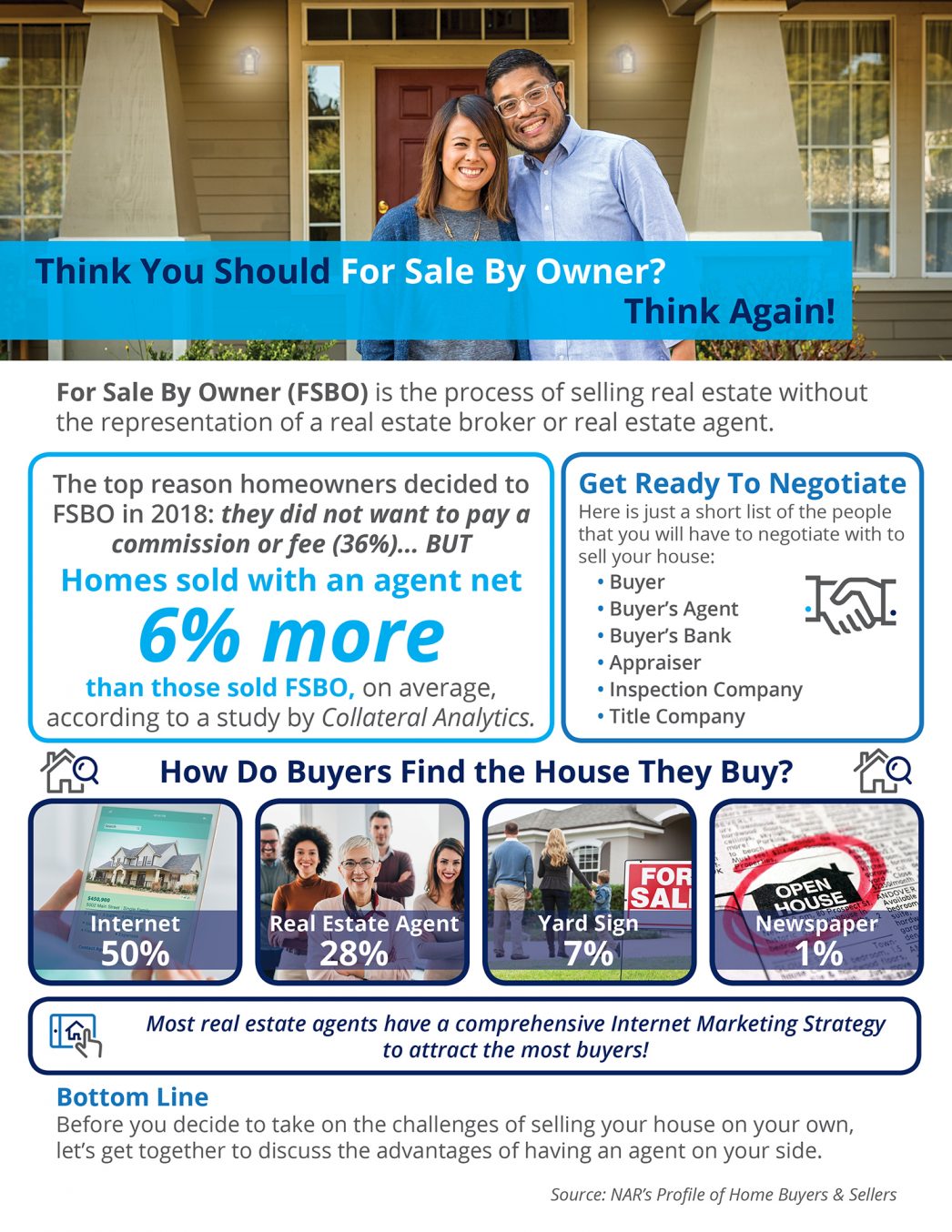 Some Highlights:
For Sale By Owner (FSBO) is the process of selling real estate without the representation of a real estate broker or real estate agent.

According to the National Association of Realtors' Profile of Home Buyers & Sellers, 36% of homeowners who decided to FSBO last year did so to avoid paying a commission or fee. But, homes sold with an agent net 6% more than those sold as a FSBO according to Collateral Analytics!

Before you decide to take on the challenges of selling your house on your own, let's get together to discuss the advantages of having an agent on your side.

About
The Happy Home Sellers is a husband and wife working for you! I, Michael L'Heureux and my wife, Josee L'Heureux, both working under Keller Williams Realty, are happy to help you with all your Real Estate needs. With more than 11 years of experience in Real Estate business, we continue to serve our clients better and extend our support to those who are looking to sell homes or move in Southern Maine and New Hampshire.
If you are looking for the right Real estate agent in Maine, contact 207-553-1322 or email
mlheureux@kw.com